JoyRukanza is one of Zimbabwe's fastest-growing new school musicians. She displays a long history of learning, growth & upward trajectory in her expertise, knowledge, and experiences in the music industry. While a newcomer in the international music landscape, she is not a novice in the field.
Born and raised in Bulawayo, Zimbabwe, Joy Roselyn Rukanzakanza artistically known as JoyRukanza discovered her musical talent when she led her high school choir through regional competitions as the captain, and since then, she has never looked back. After graduating high school as the top-performing female student in her city, she received a national merit-based scholarship to study Law at the University of Zimbabwe where she spent two semesters before earning another merit scholarship to study at Bryn Mawr College in the United States. At Bryn Mawr, she graduated magna cum laude with a Bachelor's degree in International Studies and an Africana Studies minor.
Post graduating, she started her career in Wall Street as a Technology Analyst in the asset management field. When she is not coding guidelines to prevent her clients from being fined by financial regulators, Joy is always looking for opportunities to network and grow in music.
In less than a year of starting her solo professional music career, she has released three well-executed musical projects as well as an online live performance "The J Space Performance". Her first project "New Day" featuring the South African multi-award-winning hip-hop sensation, KiD X, received international acclaim and has more than fifty-seven thousand views on YouTube. Her follow-up single, "Roses", premiered on BBC Music prior to its official release. JoyRukanza's latest offering, "Queendom" released mid-October currently has close to twenty thousand views on YouTube. It was shot in Tanzania and premiered in a Ster-Kinekor theatre in Bulawayo, to give the selected press attendees a movie experience.
Through this project, JoyRukanza engaged a brand partnership marketing deal with Askeland Media for a billboard advertisement of her song "Queendom" in one of Bulawayo's busiest areas. The billboard will be up till the end of 2021. "Queendom" was also featured in more than five global Apple Music playlists and received several Boomplay and Spotify features. The song was further picked up by competitive online publications including but not limited to GQ magazine, The Daily Scanner, Texx, and the City, TXT, SlikourOnLife.
JoyRide Initiative" for the whole day in Bulawayo, an initiative that benefited more than five hundred students and was aimed at addressing the adverse transportation problems in addition to imploring corporations to engage in the similar community engaging practices. Joy continues to leverage her love for music and passion for learning and networking towards her journey to becoming a globally acclaimed musical act.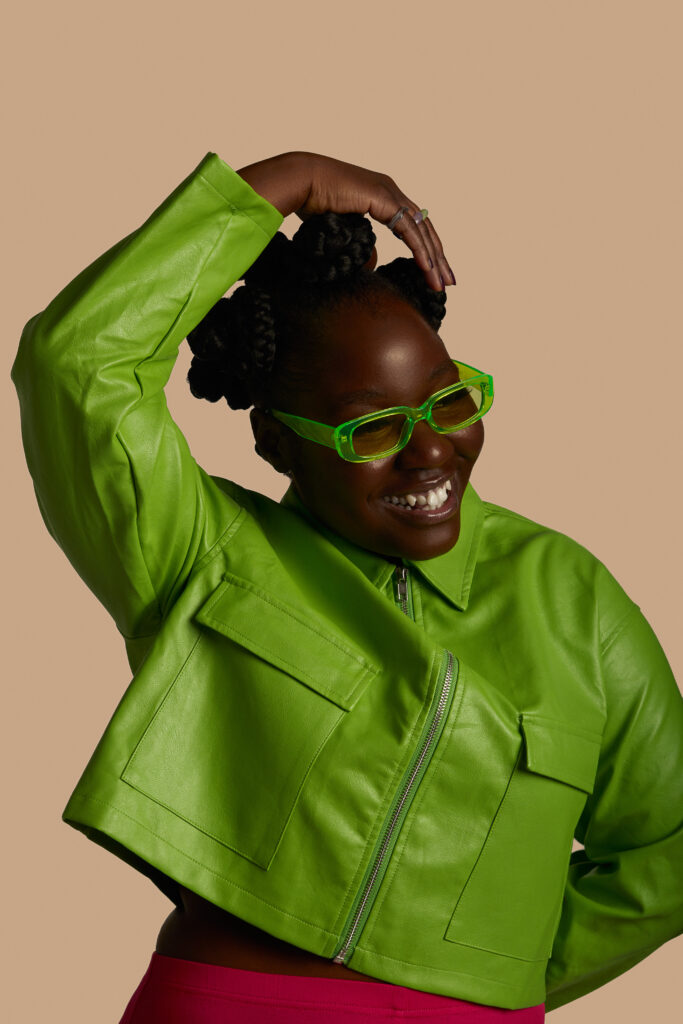 In December 2021, she directed and executive produced the first edition of the Forêt Tropicale experience, which is a one-day forest themed music festival aimed at enhancing the growth of the Zimbabwean music industry through regional cultural exchange and the use of out-of-the-box offerings for the purposes of educating, entertaining, captivating, and informatively enriching the industry.
The festival, which was hosted by ZiFM's Lady K, saw performances from local acts including herself, Tanto Wavie, Suhn, Noluntu J, Ryan Synth, Mawiza, art displays by Zie the Artist, and clothing displays by street style designing house STARS 29. Joy is currently working towards the release of her highly anticipated debut album, MatterMoreForSis.